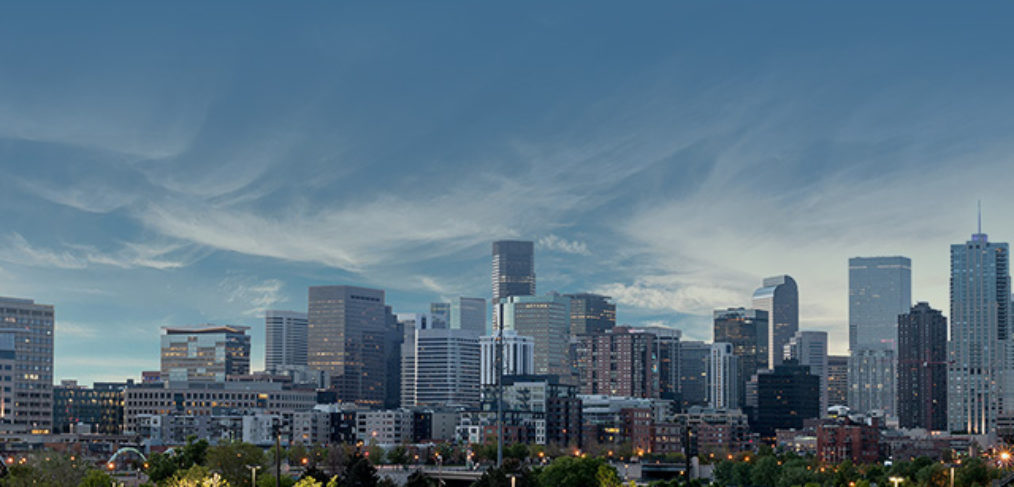 Inaugural Mental Health and Fitness Summit Aims to Disrupt America's Mental Health Crisis by Bringing Together Innovative Experts : July 22-25, 2019, Denver, CO
Summit will feature change makers from the healthcare, government and humanitarian fields in an effort to adopt concrete solutions to improve early intervention, treatment and stigmatization of mental health
Denver, CO — (May 8, 2019)
More than 46 million Americans (1 in 5) suffer from mental illness every given year – causing tremendous suffering to those impacted and their families and costing the US almost 200 billion dollars a year. 
The International Association of Human Values (IAHV) and its founder Sri Sri Ravi Shankar will host its Inaugural National Summit on Mental Health and Fitness in Denver, CO on July 22-25, 2019. The event aims to disrupt outdated approaches to Mental Health by bringing in experts and change makers to share their unique vision and expertise with the goal of producing an integrated mental health model that focuses on the whole person.
American Author, Writer, and Activist and the Presidential candidate for 2020, Marianne Williamson will be opening the conference. Expert speakers at the Summit include Sri Sri Ravi Shankar, celebrated humanitarian and peacemaker; Tim Ryan, Congressman and Presidential candidate OH-13; Dr Nata Menabde, Executive Director, World Health Organization Office at the United Nations; Bill Milliken, Founder & Vice Chairman, Communities in Schools; Barbara Van Dahlen, Founder & President of Give an Hour Psychologist; and Emma Seppala, Science Director, Stanford Center for Compassion and Altruism Research and Education.
The Summit aims to bring together experts with varied expertise from diverse fields to build a holistic approach for faster interventions, lower cost treatments and efficient ways to curb violence and crimes through mental health prevention. Experts will discuss and present integrated strategies that enhance positive emotions, life satisfaction and spirituality while addressing biological, cultural and economic approaches to treating mental health.
"Not being in touch with your inner being is one of the main reasons for mental health instability. When one is not able to effectively manage their emotions and thoughts, then they are also inhibited in their communication. Lack of proper communication causes all sorts of problems – for individuals and societies alike – leading to stress and trauma that impacts mental health. This summit will bring people together to learn meditation, calm their minds, and make one feel happy from within." says Sri Sri Ravi Shankar.
Attendees at this year's Summit will hail from multiple professions, backgrounds and parts of the world, providing for unique networking opportunities to be a part of a founding movement that changes the way we think about and manage mental illness in our communities.
The Summit will conclude on July 24th with the largest meditation event in U.S. history America Meditates, in Denver's City Park, will bring together community, raising awareness and inspiring the public to stand together for better mental well-being. On July 25th there will be a policy making lunch and round table by application for the changemakers in their organizations. Sam Beard and Bill Milliken will be putting the collective wisdom into new policy initiatives.
Corporate sponsorships are also available for this unique event. For those interested, please contact Sajni at 720-722-2653. Tickets for the event can be purchased here.
PR Contact: KristinAnn Janishefski, The Vanguard PR on Behalf of IAHV 310-560-6258
About IAHV:
IAHV offers programs to reduce stress and develop leaders so that human values can flourish in people and communities. We foster the daily practice of human values – a sense of connectedness and respect for all people and the natural environment, an attitude of non-violence, and an ethic of social service. Our programs enhance clarity of mind, shift attitudes and behaviors, and develop leaders and communities that are resilient, responsible, and inspired.
About Sri Sri Ravi Shankar:
Sri Sri is a humanitarian, teacher and peacemaker. He founded global non-profits the Art of Living and the International Association for Human Values – two of the largest volunteer-run non-profits in the world – to help relieve stress and trauma, teach human values, and increase happiness. He has created trauma-relief and meditation programs for at-risk youth, war veterans, prisoners and survivors of disaster. He is also engaged in peace-making efforts internationally and in war-torn areas like Colombia and Iraq. 18 universities have awarded him with honorary doctorates for his peace-keeping efforts. In addition, he has also received 38 governmental awards. In the United States, he has received the International Humanitarian Award from the Simon Wiesenthal Center and the award for Inspiring Humanity from the Foundation for California. He has been an invited speaker at institutions like the United Nations, the European Parliament, the World Economic Forum, and the Israeli Presidential Conference, as well as top universities like Stanford University, The Wharton School, and the University of Southern California. In addition, he has spoken at conferences like TED. He has been featured on CNN and The New York Times, has written over 40 books and contributes to The Huffington Post. Scientific research on his programs has shown that they significantly decrease anxiety, stress and depression while making people feel happier and more optimistic.